Hunt your Digital Marketing talent. Fast. Qualified.
Paha.vn – The leading digital marketing job site in Vietnam.
Just free!

No hidden fees.

No trial or subscriptions.

No credit card needed.

Unlimited job postings, forever.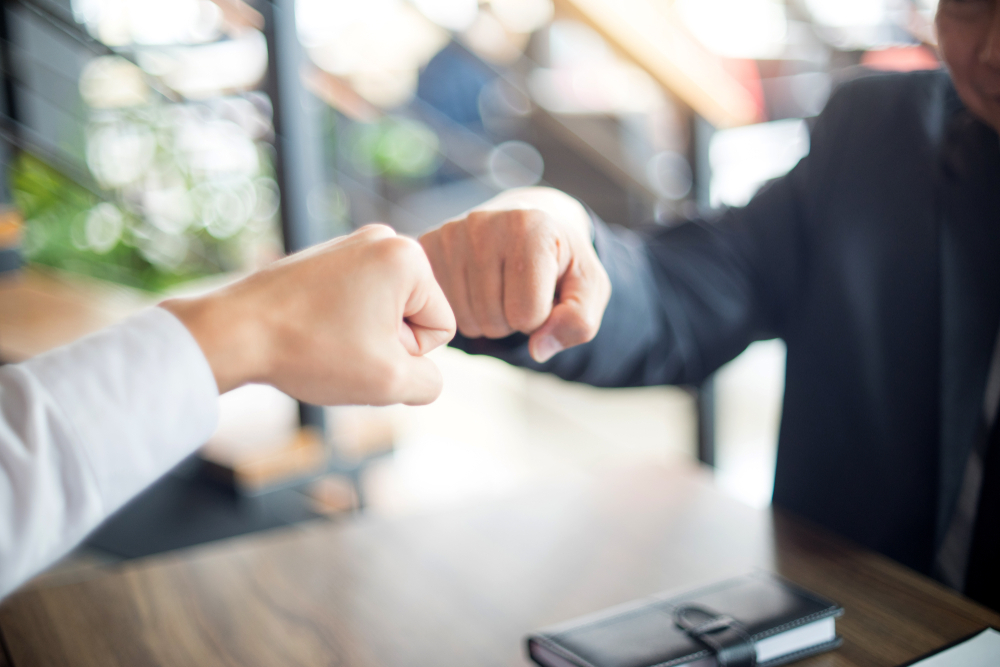 Only

pay for qualified applicant
Instead of paying for each job posting like other old traditional job sites
1. Post a job for free
With various digital marketing JD templates for all levels and roles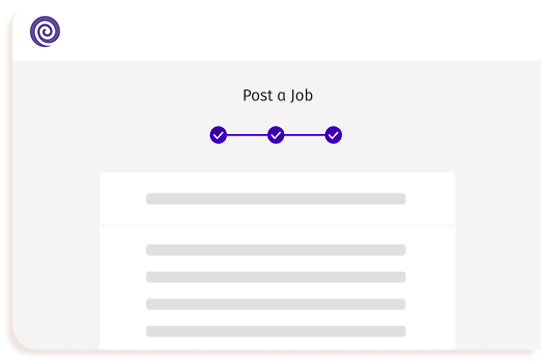 2. Receive applicants daily
From our active digital talent database & VN digital marketing communities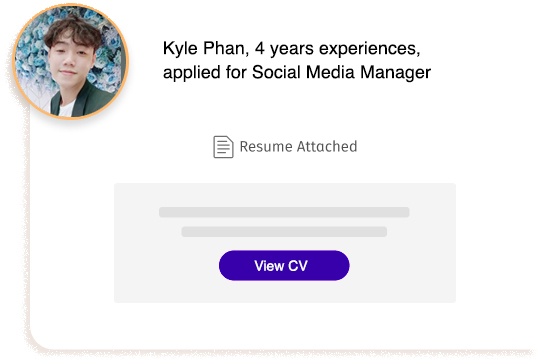 3. Select qualified applicants
Just pay 100,000d for each qualified applicant to see candidate contact info
You decide who's

qualified
Clearly, review applicant qualify or not, then only pay 100,000d if you choose to move forward with that applicant.
We

know digital marketer

deeper
Not only contact information or CV but also their Strength, Experiences and Expectations
Paha's founder is a digital marketer.

We 200% focus on the digital marketing vertical.

Our WHY is to help digital marketers grow their career.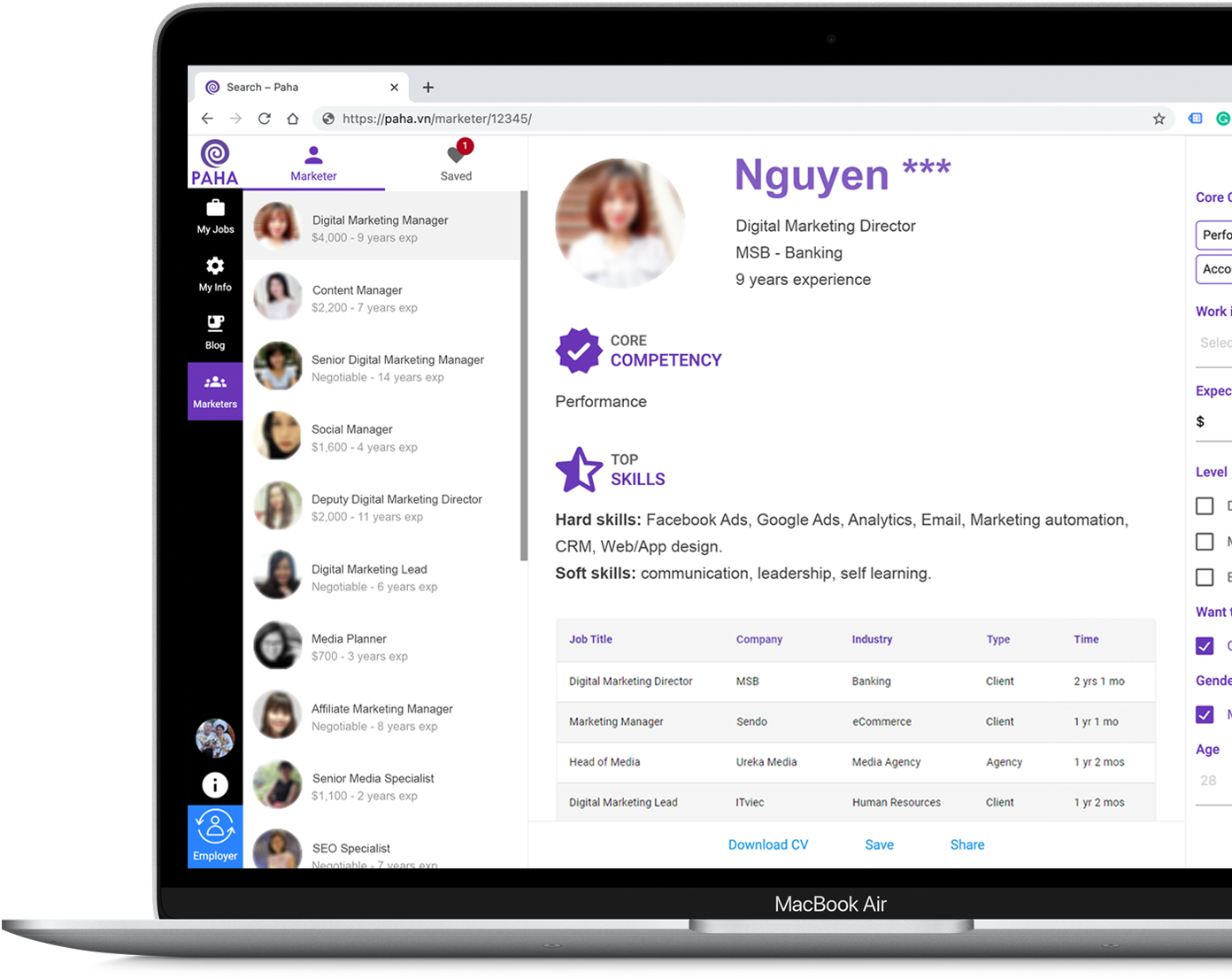 Your job reach
182+
VN digital marketing communities
Paha'll take care of the processes so you can take care of your people.
Is Paha really free?
Yes! This is not a free trial. Job Posting on Paha is 100% free — simple as that.
Why do we have to pay at least 2-3,000,000 VND for each job posting on other job sites without being sure to receive a CV?
When will I be charged?
Paha will immediately notify you as soon as a candidate applies for the job you posted.
If you decide the candidate is qualified, you only need to pay 100,000 VND to see the name and contact information of that qualified candidate.
What are the limits when using Paha?
There are no limitations. You can post unlimited digital marketing jobs on Paha.vn; unlimited free HR users, and your free access has no time limit.
How long does it take to take to start receiving applications?
The time, quantity, and quality of candidates to apply for your job also depend on the attractiveness of your JD, benefits, company's brand, and the market's competition.
Paha will try our best to help you find suitable talents.
What are the commitments?
Still have questions? We're here 24/7/365.